See Things as They Really Are with The Alchemy Yoga's
Intro to Vipassana Meditation Workshop
Saturday, September 23
9:30am-12pm
𝘝𝘪𝘱𝘢𝘴𝘴𝘢𝘯𝘢, which means to see things as they really are, is one of the oldest forms of meditation, getting its start as a "universal remedy for universal ills." This ancient technique is taught exclusively through 10-day residential retreats around the world and are strictly donation-based to encourage those who attend to provide others with the opportunity to benefit. ⁠
⁠
Having returned from her ninth 10-day retreat just this past September, our co-owner Ayako DeRuby will host 𝘢 𝘥𝘰𝘯𝘢𝘵𝘪𝘰𝘯-𝘣𝘢𝘴𝘦𝘥 𝘸𝘰𝘳𝘬𝘴𝘩𝘰𝘱 designed to provide the basis for Vipassana meditation. ⁠
We will explore the history, the foundation of the root of all suffering, and the prerequisite of Vipassana meditation, ᴀɴᴀᴘᴀɴᴀꜱᴀᴛɪ. Students will be provided with a take home sheet so they can learn more about developing a daily practice. ⁠
⁠
While this is not a true Vipissana course, our hope is to expose students to the principals of the practice and encourage a deeper understanding and connection.⁠ As such, the fee for the workshop is purely donation-based. ⁠
⁠Signup is a 2-step process. Click below to register. After registration, please click the "Donate" button.⁠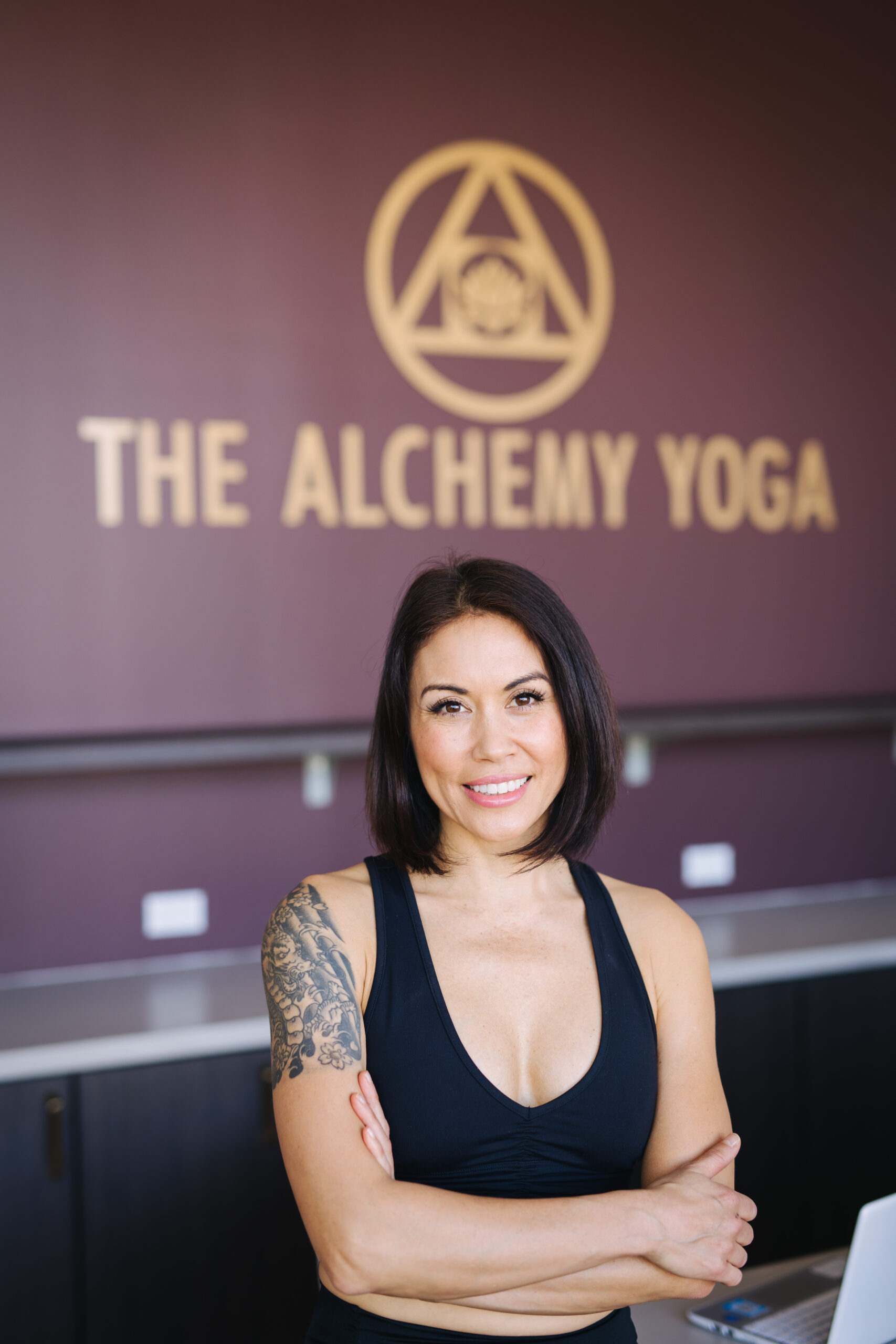 Ayako DeRuby
Co-Owner
"Prior to my practice of Yoga & Meditation, I was often companioned by Anxiety, Insecurity and Fear. I would use all sorts of substances to give me a false sense of confidence, easy to blame people and situations for emotional disturbances, and felt like a hamster in a turning wheel with no real direction. Yoga & Meditation were the tools I used to face these narratives, helping me find my true self. As the dark night sky helps us see the light of the stars, I was able to now see the light of who I was against the dark narrative of this false self. My rock bottom became my springboard to my highest potential.
I believe that we all have been blessed to walk this earth to wake up to our true selves. We have the potential to reach for our dreams and to let go of the narrative that holds us back.. we all have a guru inside leading us to greatness. All we need to do is quiet the narrative long enough to hear and feel the light of pure awareness and pure love. This is what Yoga & Meditation can do for you."