Creation ~ Healing ~ Forgiveness ~ Celebration
SATURDAY, JUNE 24
$50
1:30-3:00PM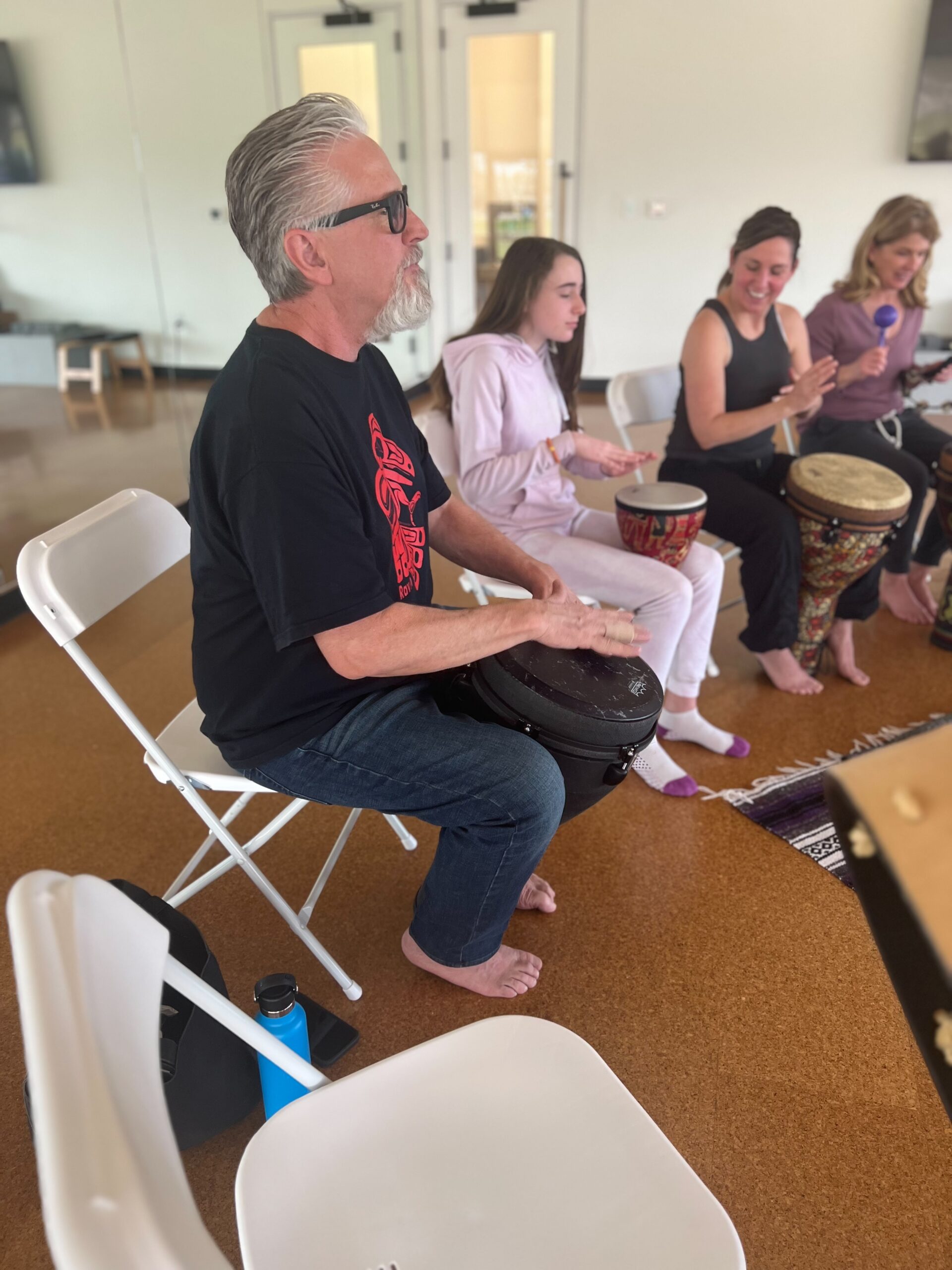 With the success of our Spring Equinox Drum Circle, we are excited to present to you this event for the Summer Solstice!
The Summer Solstice drum circle gathering creates opportunities for people to join in community to drum their intentions & prayers, combining prayerful intentions based on the Native American sweat lodge ceremony with the energy, passion and expressiveness of drumming. 
Call forth & manifest your intentions through the power of music. Experience healing energy and discover your own cadence in a sacred setting.
During the Summer Solstice Drum Circle, follow an opening beat or rhythm, everyone joins in with the wide variety of drums and other percussive instruments provided to organically create a song that gives power to the intentions and carries them to Source.
"No drumming experience is necessary. If you have a heartbeat, you can drum."
Drums/instruments provided or bring your own.
Cost for this Summer Solstice drum circle workshop is $50/person. As always, members get 10% off!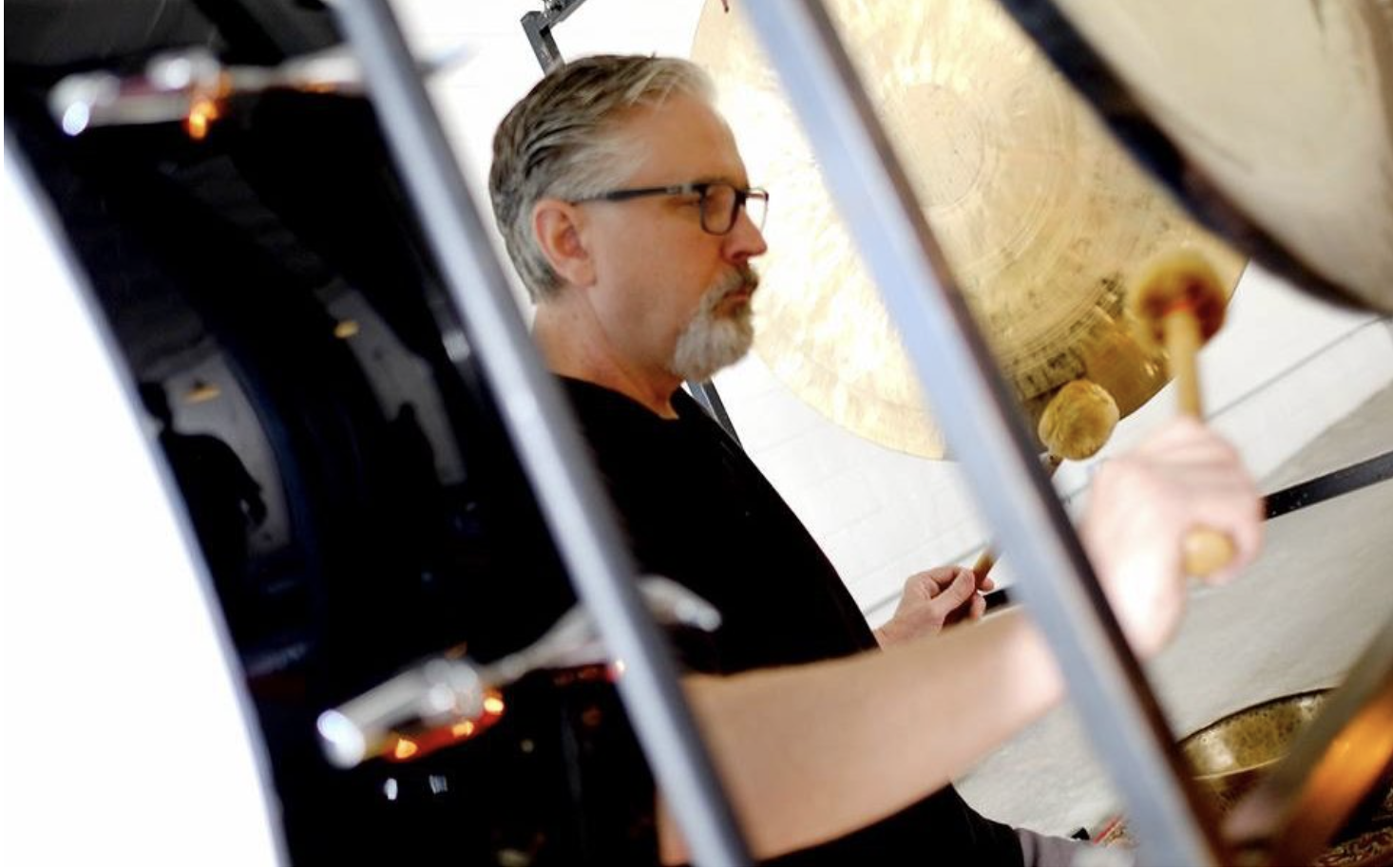 ABOUT KENNY KOLTER
"When folks ask me what I do for a living I tell them I play various instruments as a backdrop for people to meditate and pray.
I have been playing drums and percussion since age 9, and I've been practicing Transcendental Meditation since age 12. I guess you could say those were two tremendously formative influences for me. In my mid-twenties, I graduated from Maharishi International University in Fairfield, Iowa with a bachelor's degree in Comparative Literature. It was there that I was steeped in Ayurvedic and Gandharvaveda studies (Note: Ayurveda is India's ancient science of health and Gandharvaveda is an ancient Indian tradition bridging music and expansion of consciousness).
I've been doing this work full time for 10 years and am blessed that I've been able to bring this to mental health centers, cancer care facilities, hospitals, outpatient behavior health centers etc.
I have continued since then to be drawn to deepen my understanding and experience of how music can be used as a healing influence on people and as an approach to raising consciousness, both individually and in groups. Due to my having traveled and performed internationally as a professional musician, I've come to recognize that there is the potential to touch many people's lives with music, especially when the intention is to enliven higher consciousness. Playing the gong, for me, is a wonderful blend of exerting and expressing my spiritual self and my musical self.
I play gongs, Tibetan bowls, drums, rattles, chimes and whatever else I can get my hands.
I have clinical experience facilitating events at mental health centers, cancer care facilities etc. I bring a strong sense of musicality combining drums, gongs, chimes, rattles etc … my sessions are very Shamanic in nature. I am a Reiki Master Practitioner and I absolutely love what I do. I also facilitate drum circles which is a blast. I hope I bring a relaxed, open and sometimes humorous approach. I've given presentations at medical conferences and I actually was a guest lecturer at my old alma mater for The David Lynch Foundation MFA in Screenwriters program."